Did you know that Pineapple is considered like the "mascot" for the infertility community? You're probably wondering why.
For starters, in each pineapple there's a protein called Bromelain. The majority of this protein is found in the core of the pineapple.
Bromelain:
Acts as an anti-inflammatory
Is considered a blood thinner
And it is a great anti-coagulant
All are great to help in your reproductive system. You are reducing inflammation in your uterus, you are thinning the blood going to the uterus, and helps the blood not to clot. You want that good blood supply to your uterus to help with inplantation.
If you are taking medication for blood thinners (baby asprin) it's not recommended for use. I suggest talking to your doctor before starting, if you are going to be on blood thinners too.
Most women who use pineapple in their fertility journey slice it in 5 pieces (including the core) and eat it for 5 days after ovulation. If eaten too much, it can cause your digestive system to be more acidic.
---
As I stated before, the infertility community tends to use the pineapples as a symbol of infertility, and maybe as a good luck charm.
I myself have pineapple socks, a necklace and matching earrings and all that I've received from friends/family during our infertility journey.
If you like using pineapple as a symbol of infertility, I'm sharing a few that I've found on Etsy.
**This post contains affiliate links. Read about my disclosure on affiliate links here.
Here are some great finds that I really like:
She ate a lot – and now I'm here Onesie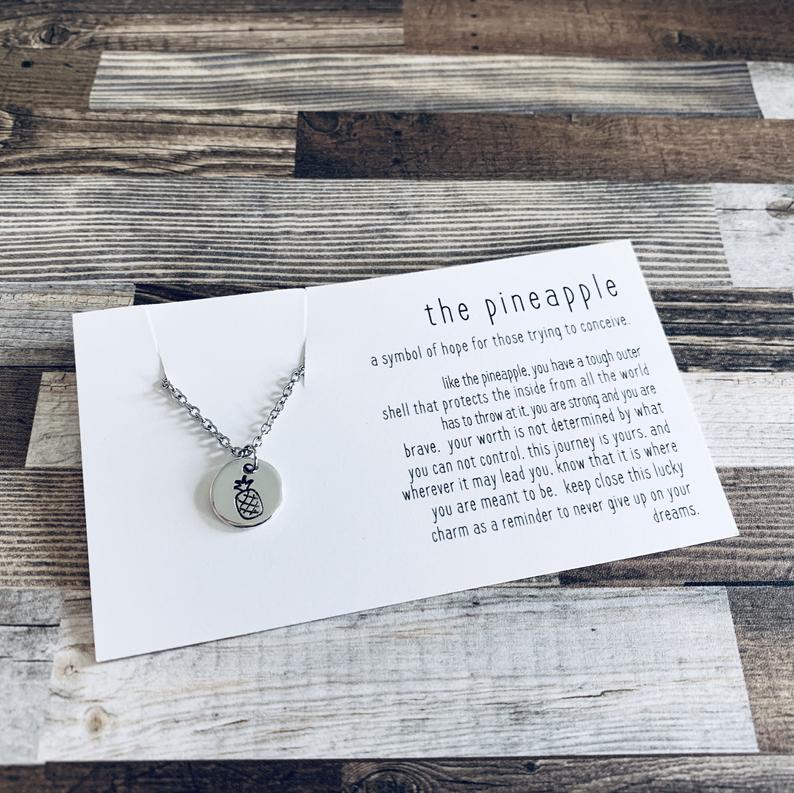 and of course I'm a bit partial to my own design: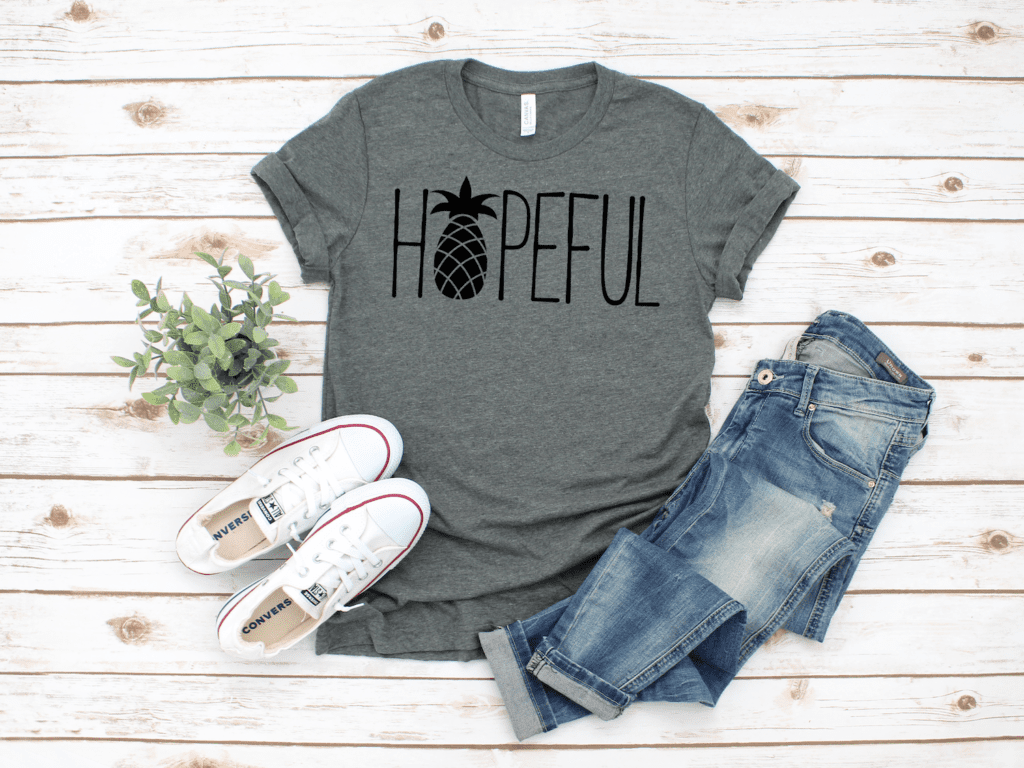 Have you used pineapple during your cycles before? If so, did it make a difference?
---
P.S. Need help paying for IVF? Sign up for my newsletter and get a printable with 10 ways to help you pay for it!
P.P.S. Here's our IVF journey.
P.P.P.S. Be sure to check out my Etsy shop!