Pregnancy after loss is no joke. It's the hardest thing I have ever had to go through. Harder than grieving the loss of my son. So I'm sharing my story of finding out I'm pregnant and the feelings I had along the way.
I've always gotten my period like clockwork. Always. So when I was a day late, I started to question. I gave myself 2 extra days before officially testing, because in the past, testing would cause my period to come.
I tested on May 26, and by the end of the timer there was a very faint line. So I was pregnant.
I immediately messaged our NaPro doctor and they wanted me to get bloodwork to check progesterone, estrogen and hCG.
1st trimester
First Beta: 146 (May 27)
Second Beta: 1,862 (June 3)
Third Beta: 10,582 (June 10)

My early ultrasound was on June 10. At first she couldn't tell if there was anything in the sac, but then after some searching she was able to find the sac and we were able to see a little flicker of a heartbeat. I was 6 weeks pregnant at this point.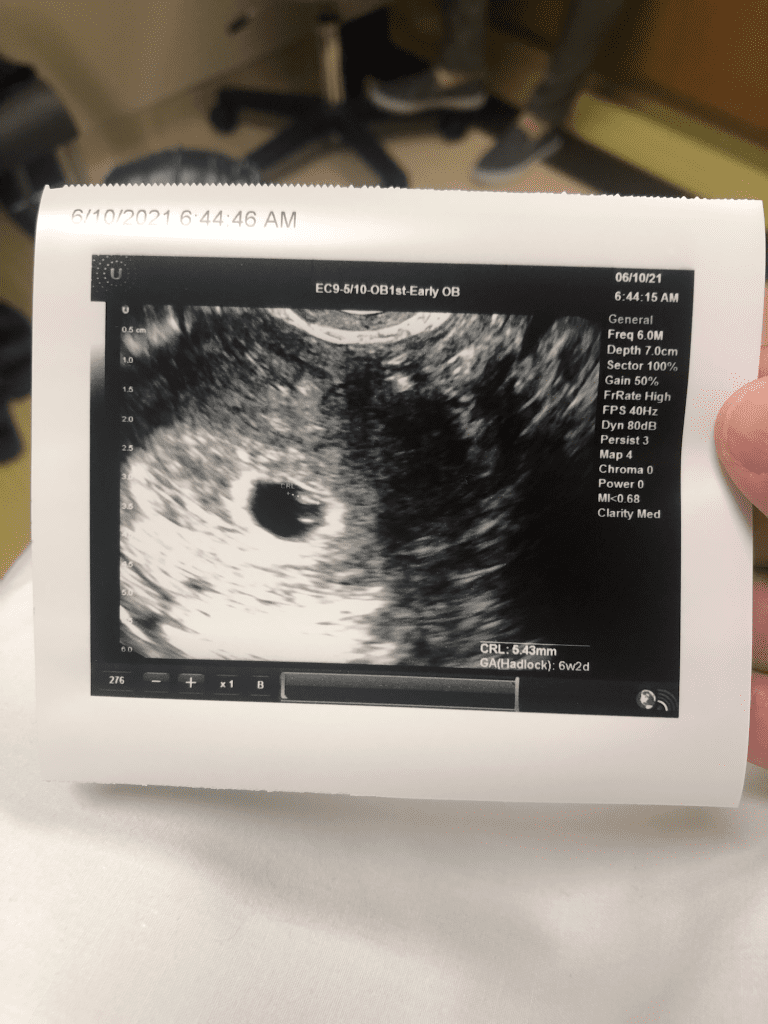 It was a huge relief to see the little flicker of the heartbeat, however my thoughts daily would go to "this isn't going to last, it'll probably end in a miscarriage."
At around 8 weeks we were out camping and I had some VERY light bleeding (like a pen point size) twice. Thankfully I had cell service and called my midwife. We decided to wait it out and see if it got worse and if it did then we'd pack up and go home. It never got worse, and I have no idea why I saw blood.
I scheduled some extra ultrasound appointments to see the flicker of the heartbeat. Then at my 10 week appointment we heard the heartbeat and it was such a relief.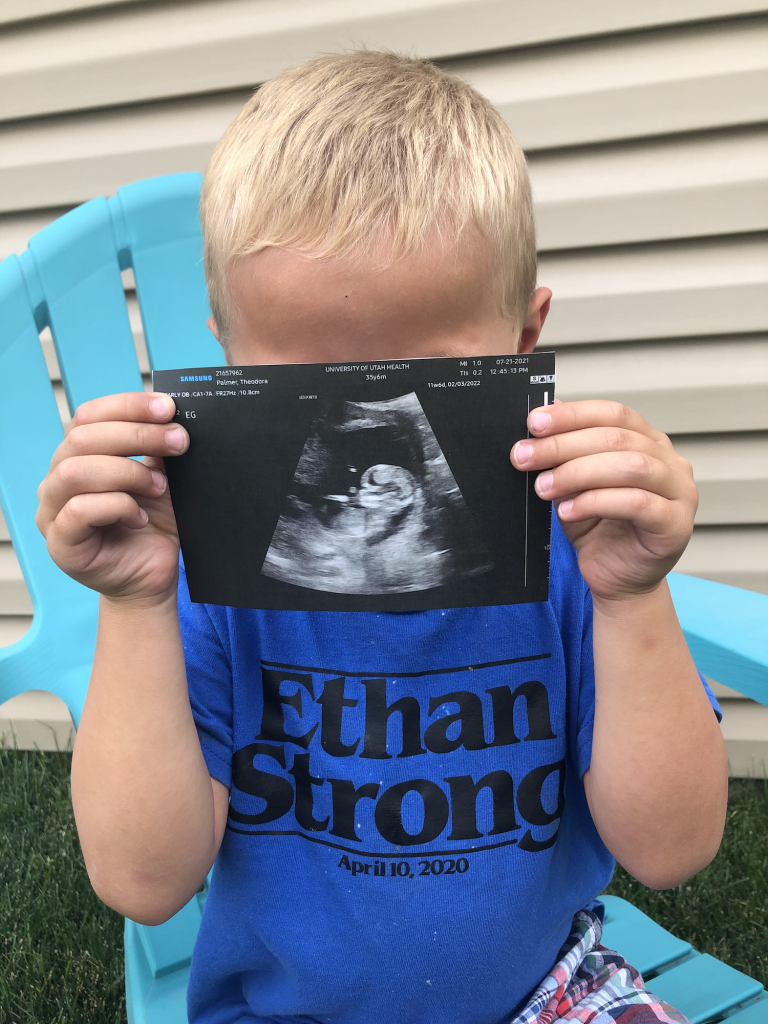 We met with MFM (high risk doctor) at 12 weeks. We set up a plan and had an ultrasound. My MFM doctor said as long as everything goes smoothly I could deliver at a birthing center. They recommended NST's at 32 weeks, and instructed me that I deliver no later than 39 weeks or at the very least be induced at 40 weeks.
2nd Trimester
At around 17 weeks we had genetic testing done and met with a genetic counselor. Thankfully, everything came back normal. The counselor said combined with the 20 week ultrasound we should know for sure if there are any concerns.
Our 20 week ultrasound looked perfect. As one of my grief support friends said, "she was practically perfect in every way". Baby Palmer is a GIRL.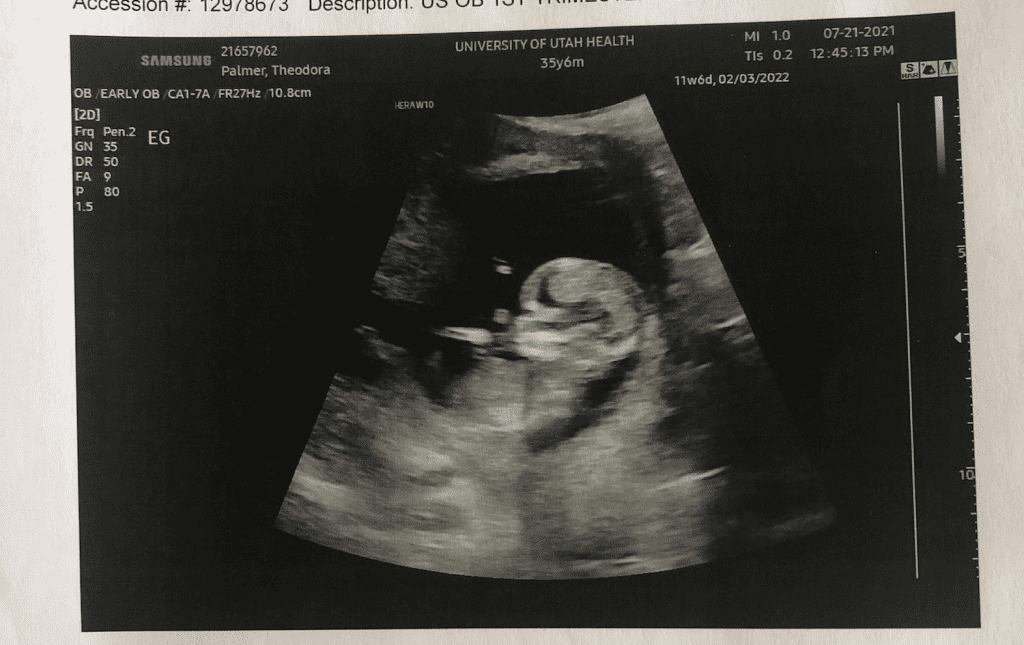 I started having thoughts about the placenta placement, fluid level, my cervix length and the cord flow. So I had an additional ultrasound around 24 weeks, and everything looked great.
At this point in my pregnancy, because of my anxiety, I started seeing my midwife weekly. We had previously discussed this, and she was on board with anything to help me. I started doing kick counts every day because I could feel her move.
3rd Trimester
Met with MFM at 34 weeks, and 37 weeks. At each appointment MFM would say that today is a good day and to hold on to those feelings. Stay in the present to help with anxiety. So that's what I did.
At 32 weeks I started doing NST's twice weekly. Before we started, I thought the twice weekly appointments would be annoying, but they turned into being a huge relief hearing the heartbeat.
At my 37 week appointment with MFM, I found out I was supposed to be getting weekly amniotic fluid checks (AFI) at 32 weeks. So I started those (and had some triggering moments) my fluid levels were:
37 weeks, 14 AFI
38 weeks, 27 AFI
39 weeks, 22 AFI
39 weeks +6 days, 12 AFI (but that was SUPER inaccurate)
Towards the end of the 3rd trimester I did daily kick counts which were all between 20-40 minutes. However, if the session was longer I would pull the doppler out. I learned to feel my feelings of anxiety and not suppress them. Which sometimes was just sitting and seeing where the anxiety was at in my body.
It wasn't until I delivered her and heard her cry that this weight lifted off my shoulder and could breath a little easier.
Those 9 long months were worth it, but man they were HARD!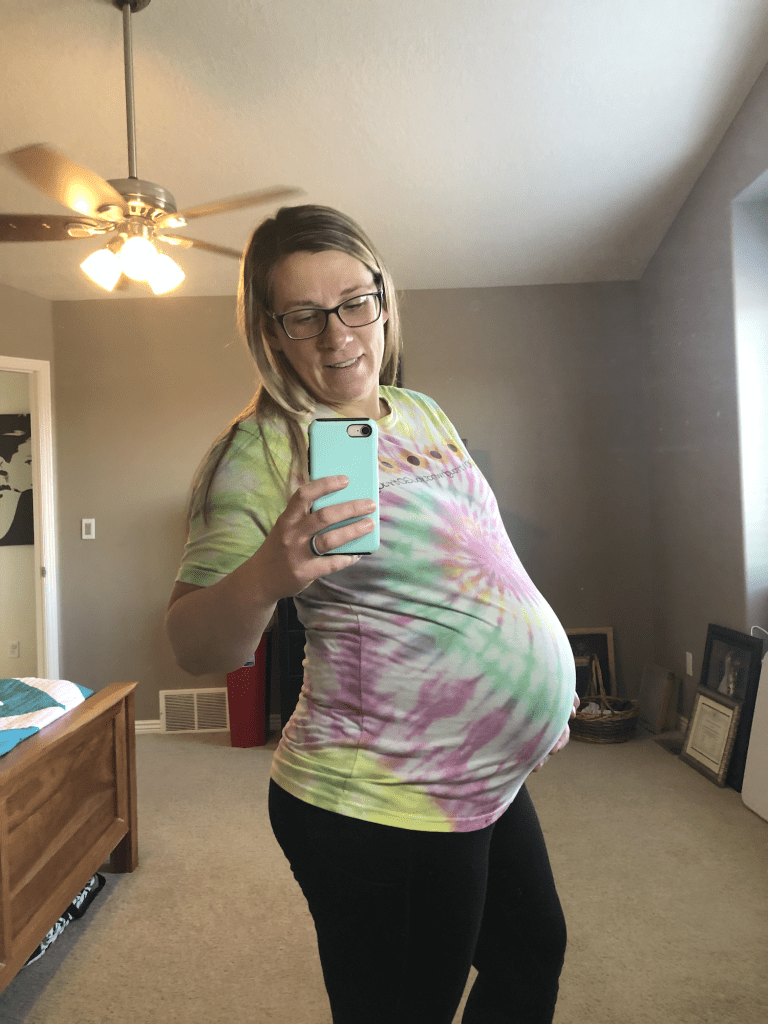 Thoughts looking back
Throughout this pregnancy I learned there are things I can and cannot control. I had, HAD to focus on things I could control. My midwife, MFM and I, did all we could to get baby girl here safe, healthy and alive. However, there are still things with the pregnancy we just couldn't control. For example, I got BV (bacterial vaginosis) while pregnant (unknown infections can lead to miscarriage/stillbirth if left untreated). Thankfully I was able to treat it with getting on antibiotics and taking a probiotic the remainder of my pregnancy.
During my pregnancy with baby girl, I came to realize that if my baby dies I would survive. I survived pregnancy loss once before, and I could survive it again. Even after a year of trying to get pregnant, going through pregnancy after loss, and delivering a baby that ended up dying, I'd still be okay.
While those thoughts are the extreme, I had to get to and be comfortable with the extreme. However, the one person I was worried about was Kason. How traumatizing and hard it would be for him to go through another loss. He invested so much into the pregnancy and truly loved the baby before she was even born. And it would be so very painful for me to see him lose another sibling.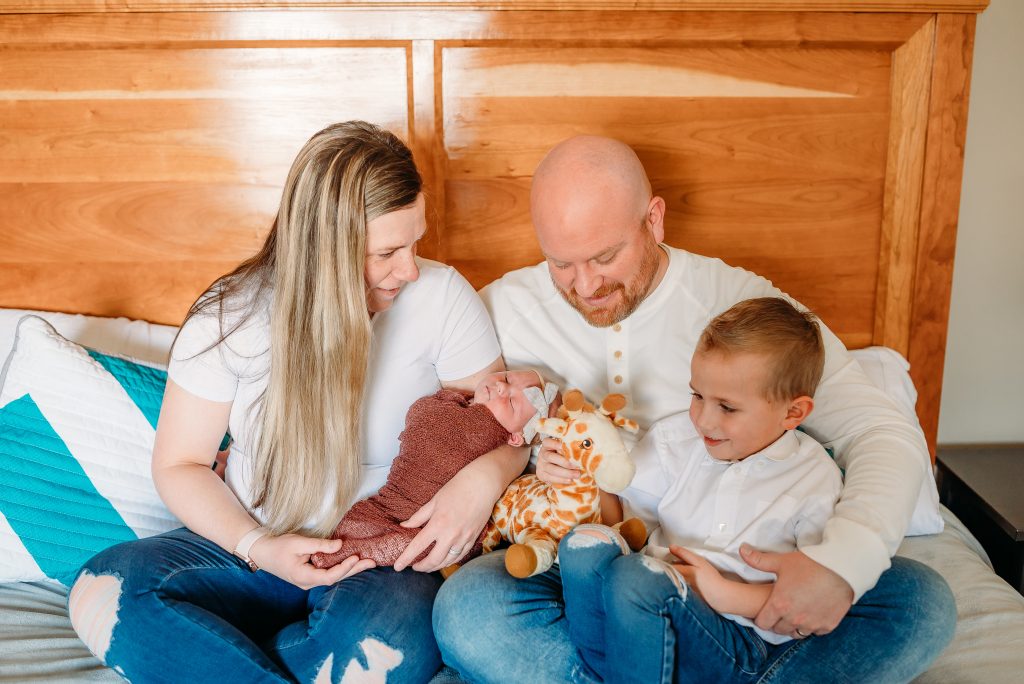 Grief and loss will make you do some things that others might think are crazy. But you have to look past pleasing others and focus on you and your baby.
I wish I could say that it will all be better after you rainbow baby gets here. However, those who have been through loss know how short and precious life truly is, and we have to take one day at a time and enjoy every moment we can.
If you are pregnant after loss, I am here cheering you on through the highs and the lows. If you need support feel free to reach out to me, or find a local or online PALS (pregnancy after loss) support group.
May you remember that you can do hard things.
---
P.S. Are you needing help paying for IVF? Sign up for my newsletter and get my free printable on "10 ways to pay for IVF."
P.P.S. Read baby girl's birth story here.
P.P.P.S. Be sure to check out my Etsy shop!