The days leading up to embryo transfer after egg retrieval from our second IVF cycle, weren't the best. I decided to work half a day and was the worst idea ever. My body needed to rest and recover, it had just gone through surgery.
We got a call from the embryologist telling us our fertilization report. Unfortunately, of the 5 eggs that they retrieved, only 4 were mature, and only 2 fertilized. I was heartbroken from hearing the news. Why only 2?! Why couldn't all 4 fertilize?! UGH
The clinic called later that night, and we set things up for a day 3 transfer.
Embryo Transfer
Transfer was scheduled for Saturday July 30 at 8:00AM. I took my Valium at 7:30, and got to the clinic at 7:45.
We spoke to our RE before the procedure and we knew we were gonna transfer both day 3 embryos.
My uterus did great, and they put the embryos where they needed to be. I was still cramping a lot post ER, so my RE prescribed more Valium.
After the transfer they require you to lay flat (no instruments in place) for about 10 minutes.
While laying flat I was given instructions for starting nightly suppositories, heparin twice a day, morning PIO shots, and they had already set up my beta test.
I took the Valium and Tylenol for 2 days after embryo transfer, and I slept most of the time.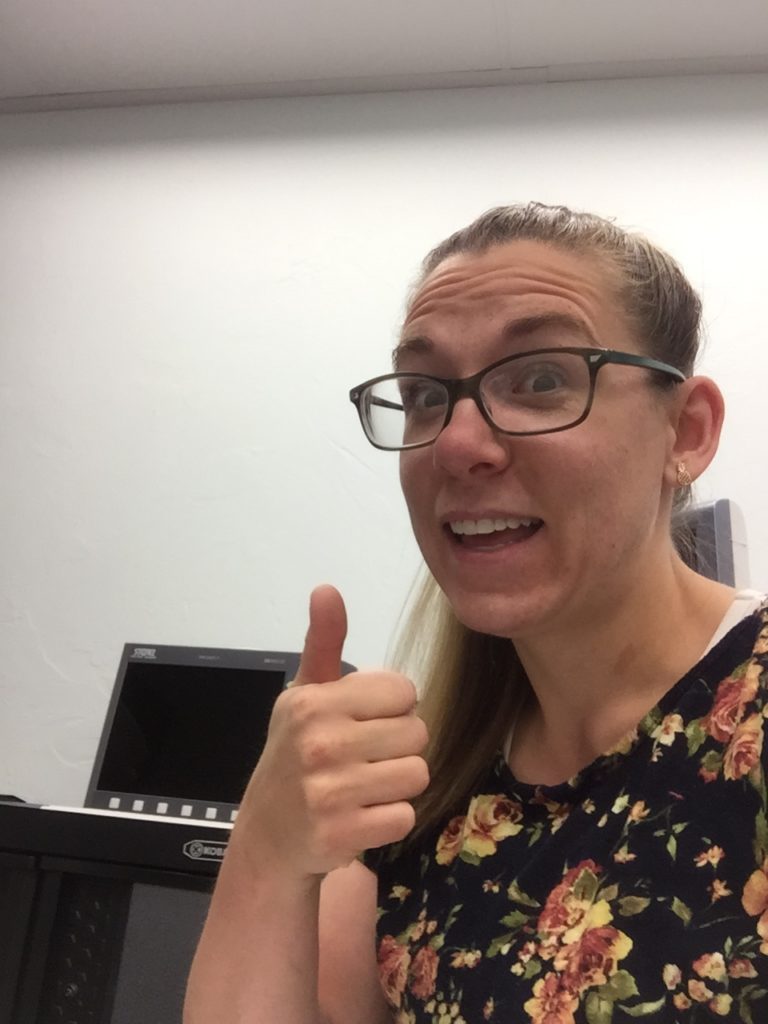 This two week wait was SLOW. I focused on being mindful and tried really hard not to think about my upcoming beta test.
We decided to not share the results because I wanted to have some control. My thought is, if you're a normal couple and don't have to go through this process, would you tell family and friends after your first initial pregnancy test? No? So why should I have to divulge my first pregnancy test?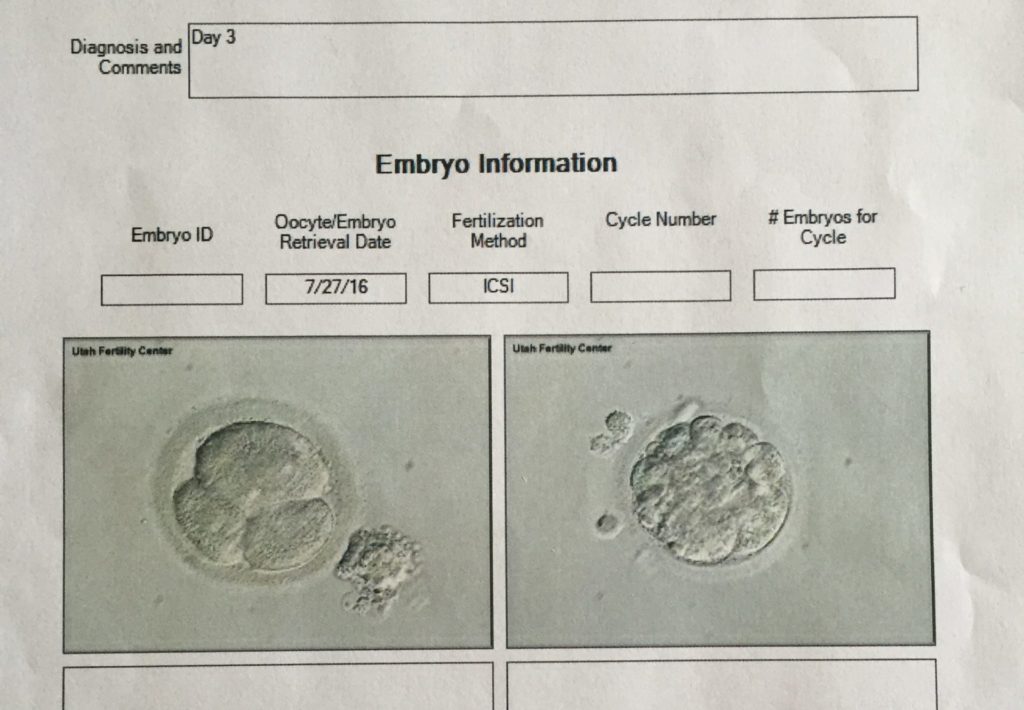 Last IVF cycle, it was really hard for me to tell everyone (over and over again), "well I'm pregnant but… my numbers are really low," and "we are trying to stay cautiously optimistic," and was a constant up and down for me. My heart didn't need that to happen again.
What I needed was for me and Chase to stay positive, have faith, and trust in God.
We are so beyond grateful for all the love, support, the many prayers and positive thoughts from our friends/family during this whole process.
---
P.S. Are you needing help paying for IVF? Sign up for my newsletter and get my free printable on "10 ways to pay for IVF."
P.P.S. Read about how we moved past a bfn, and also some disheartening doctors news.
P.P.P.S. Be sure to check out my Etsy shop!